I thought I ought to put something up in owners cars. I've been a member of Exige's.com at a guess for 12 or more years.
This is my third S1 Exige, and along the way I've had a standard S1 Elise and 111S and a Sport160 too. I made a huge mistake by selling my previous Cobalt Blue S1 3 years ago given some mounting bills through a building project, spent 2 years trying to buy it back but never quite made it - but came ever so close!
But I couldn't be happier with the outcome, blue has made way for B05 Mustard Yellow. I was a bit nervous about the colour ahead of buying but in the flesh it's


.
We're still getting to know one another, as the deal was done during lockdown but I only completed at the end of July once movement was a little easier, and I collected the car 1st Aug, so missed the empty lockdown roads and the heatwave


! But plenty of time ahead.
Spec wise, from factory;
Original Mustard Yellow
190 VHPD
Black Alcantara interior
Motorsport Seats and Harnesses
OEM Exige black matts
Air-Con


Carbon Airbox
Original Factory fitted radio (won't be getting used)
Exige sill plates
Exige black gear knob
Exige black alloy oil filler cap
Exige cam cover plate
Lotus black alloy wonder handles
Non standard
Ohlins 3 way adjustable suspension
Lotus power rear diffuser
Sparco Alcantara steering wheel
2tubular exhaust
Emerald M3DK ECU
Pro sport alloy fuel tank
Armourfend
It's 25k miles, full history and just in lovely lovely condition.
Brilliantly it's come with all its original parts, where there's been any upgrades and a file of receipts from new which was a real bonus.
Have told my wife regardless of future projects and plans the Exige this time is staying put…


Look forward I hope to seeing a few others out and about and I hope a few events.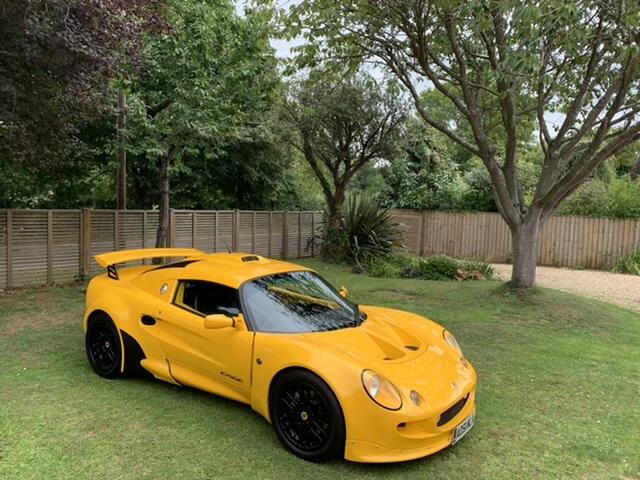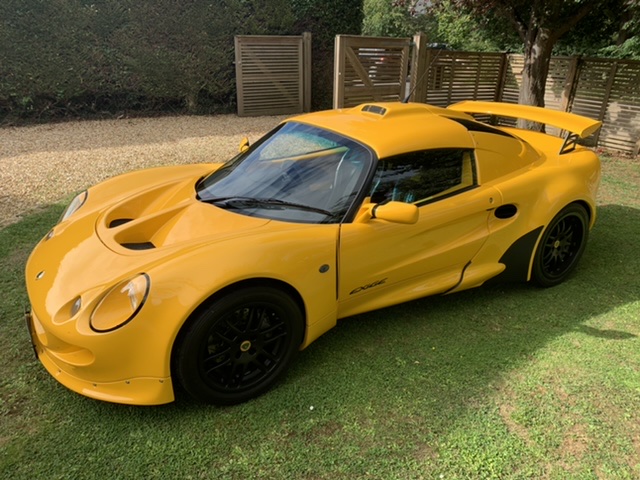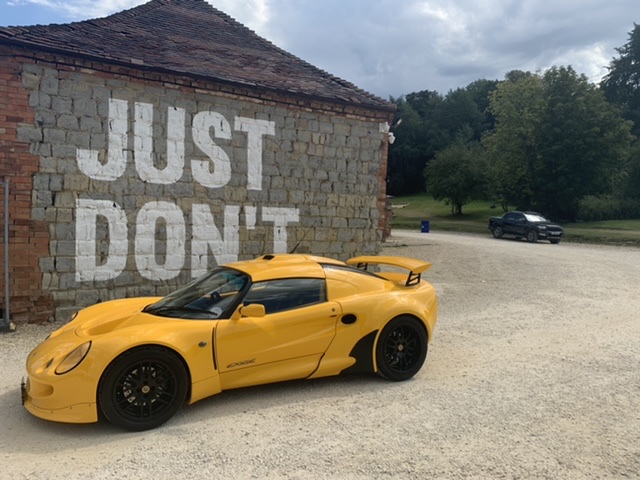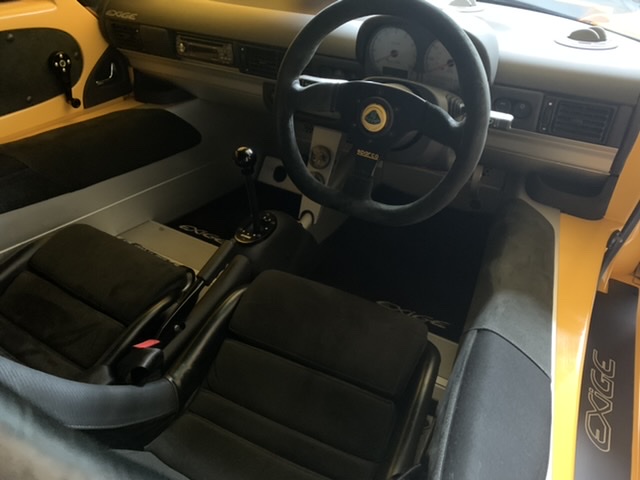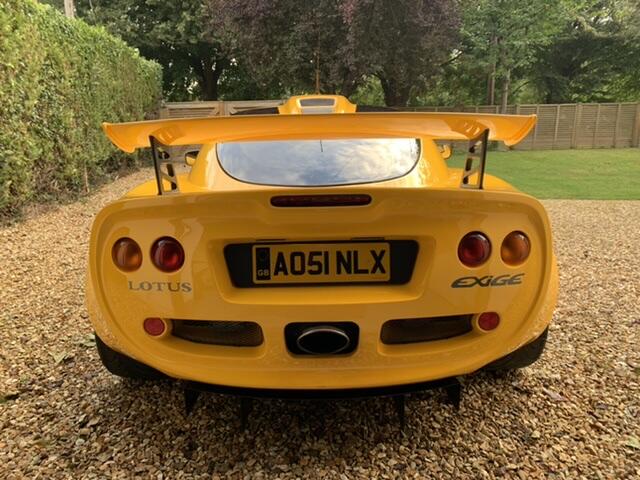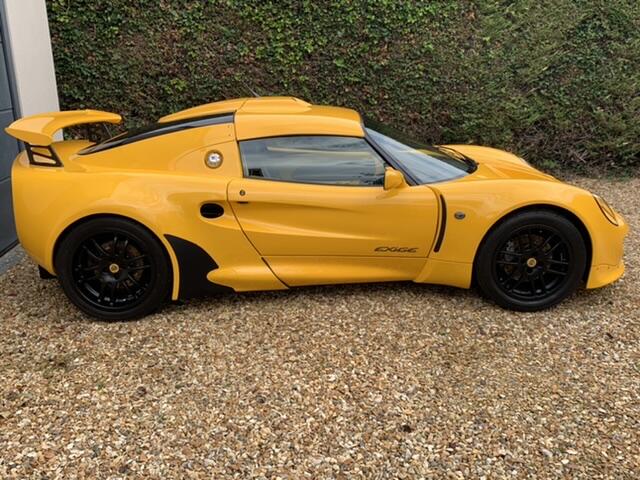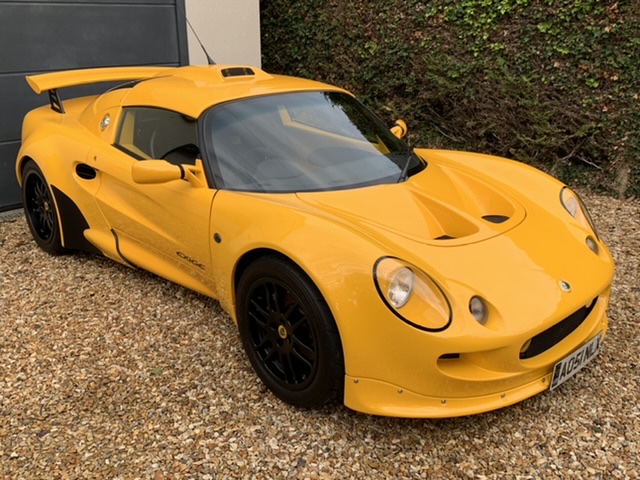 Through this community I've managed to pick up an OEM motorsport steering wheel and snap off kit so will fit that at some point (I actually like the sparco Alcantara for now). But thanks all for the help with that.
And Simon Scott-Russell has given it a peace of mind once over and a fresh service this week then it's back to just enjoying it