Well about 3 years ago i bought it from Gav and it had a few parts removed etc, It looked like this (ish)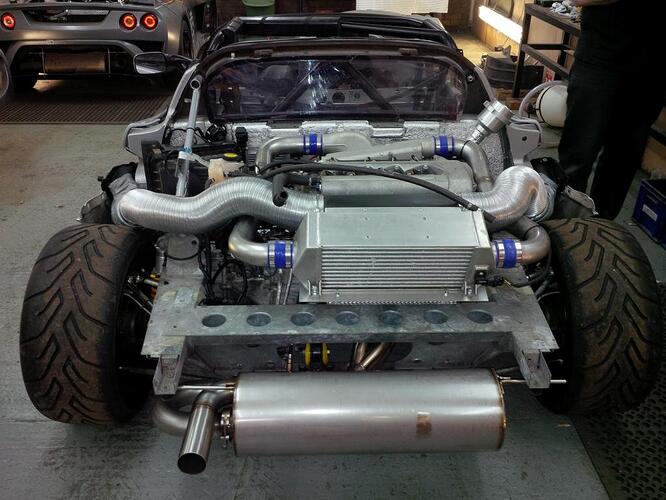 After many months/years not doing a lot other than removing parts to clean or throw away or even sell on I have now started to assemble the car again.
Keeping ALL the good bits Gav already fitted to the car, but also adding many many more parts.
The goal is to have a standard looking (Standard ish) car…
I have a FULL 260 cup Elise S3 front end, carbon roof and engine cover and i am trying to build a car that looks like the very latest cars but with a much nicer 2ZZ engine.
The car has a full 270 LMS engine conversion (in the car when collected from Gav) I have had a Kaaz close ratio gear kit fitted to the new gear box with LSD that was already in the car.
Will get some piccies up as the build progresses, its currently almost a bare rolling chassis with eng and box fitted.
The conversion from LHD to RHD is almost complete then i can install the NEW lightweight JSRacing wiring loom (Actually a new standard Exige loom with ALL non essential shite removed by John)
Swapping the Pilbeam pedal box from LH to Rh was fun…
A few pictures taken this morning

Enjoying reading about this. Like a kid in a sweetshop looking at all the pics!
A few pictures showing some of the new parts that i have gather up over the last 18 months or so…
I like this engine cover a lot!!!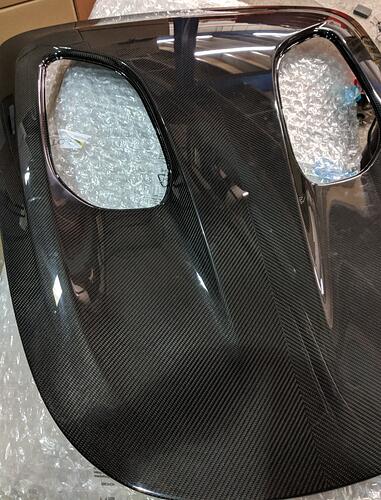 I found a 'new' 250 cup front clam and some of the Elise 260 cup clam top vents as fitted by Lotus . Here they are during fitting!!!
I think they look brilliant. I told Gav he could have first refusal if i ever decide to sell…Not sure he will want it back as it will look totally different to the car i bought from him! (Also have cost a shit load more money)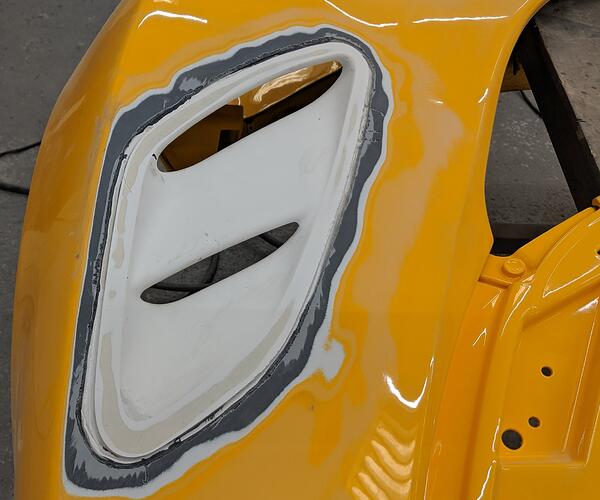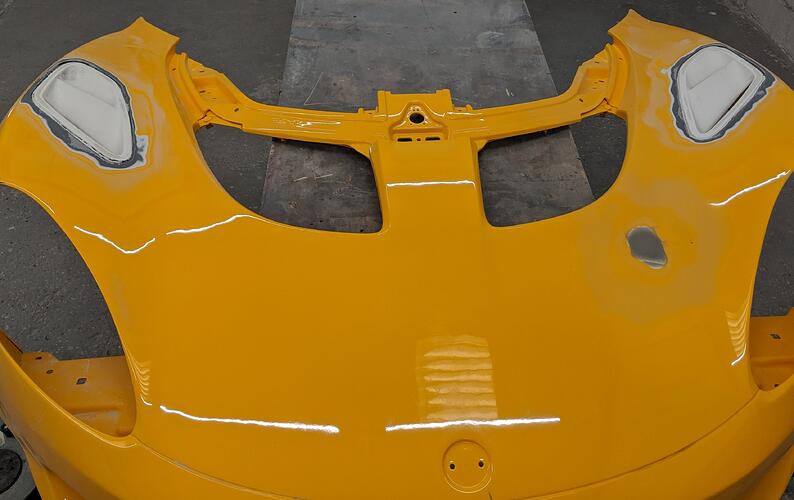 Looks ok I suppose

Some really nice touches on the car.
That's awesome!! Has it said 'No. I am your father' With lots of heavy breathing and hand cutty off actions yet?
Yay go Dave, I remember that car alright

Keeping the pictures coming buddy

Made a visit to a place in Bradford yesterday… I found a set of V6 TTX36 Ohlins gathering dust on the shelf.
So have taken them to MGR for a good looking at! They have the Mecatronic system fitted to them .
( For those that dont know what that is, Its an electronic control system for the damper adjsuters that allows damper adjustment on the fly, Either to preset positions or one click at a time)
If Russ can work his magic they will be to 2Eleven spec and the advise from Russ was to run 600/800 springs.
He advised against going 'Too low' on ride height and suggested circa 105/110 (Exactly what i was planning). The discussion i had with him all made sense to me, So will go with what he tells me.
Looking forward to getting them back…
Also found my Aim colour TFT dash at the back of the cupboard, That will be utilised as well…
I spent last night in the Lotus position…
Free advise, If you need an electronic throttle pedal fitting, Pay some one else to do it!!
This picture shows the two easy bolts, the third at the front of the pedal CANNOT be reached with a socket of spanner, That was great fun to do!!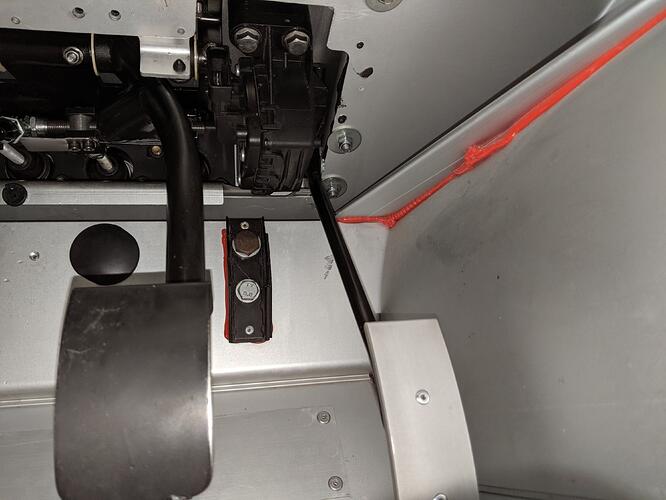 Did it learn some new words?

600/800? Mind you, TTX's

That was Russell's recommendations…
90% track use he said 650/850 then after more chat revised to 600/800.
I ran 550/700 on the S2 exige and would happily have gone stiffer.
The 800 rear allows for rear areo ( decent rear spoiler




)
I'd be interested in the intercooler you've removed if you want to sell it!
Sorry its been a while, Life gets in the the way of projects at times…anyway
here are a couple of pictures showing the latest updates.
Wiring finished and switch panel now complete and installed. Its based on a theme started by Gav, But i have taken it a little bit further.
The front clam is now ready for collection and i think looks absolutely stunning with is Elise 260 cup vents fitted and painted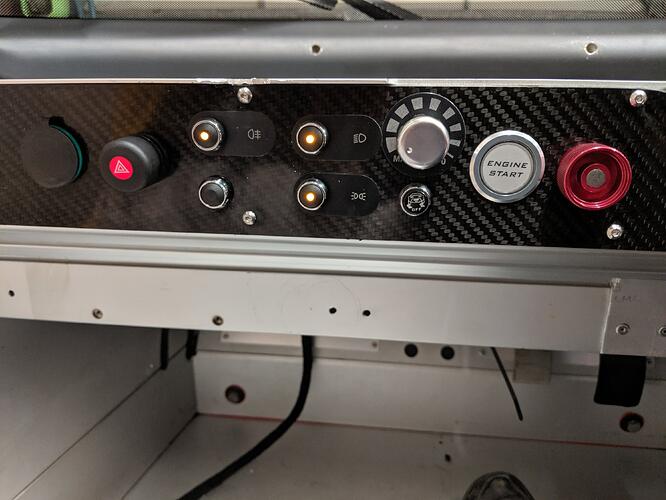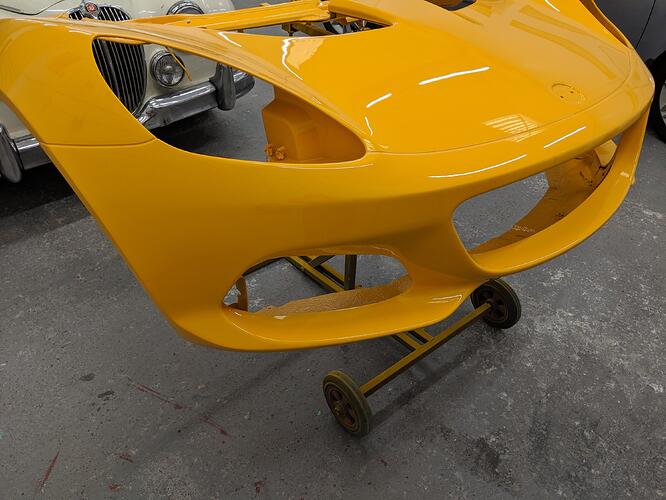 Next jobs are the gear lever and cables to install, Also the charge cooler rads, pipe and pumps, Then its front clam etc etc
I still need the rear clam painting but am still undecided what to do with rear lights, rear panel cutout or not etc etc
So i will concentrate on everything forward of the rear bulk head for now…