Swapped out the original cream seats as I wanted Tillett seats to bring the driving position down, enabling me to fit while wearing a helmet.
I also wasn't fond of the cream seats.
I was initially going to keep them to refit when (if) I sell in the future. I'm now wondering if it's worth it. As long as it has genuine Lotus Exige / Elise seats, would anyone care or even check if they were the ones that originally came with the car.
I was thinking that I would sell these and keep my eyes open for something nicer.
The other option would be to get them retrimmed, but that mean I need to keep them kicking about the house for years.


What thoughts?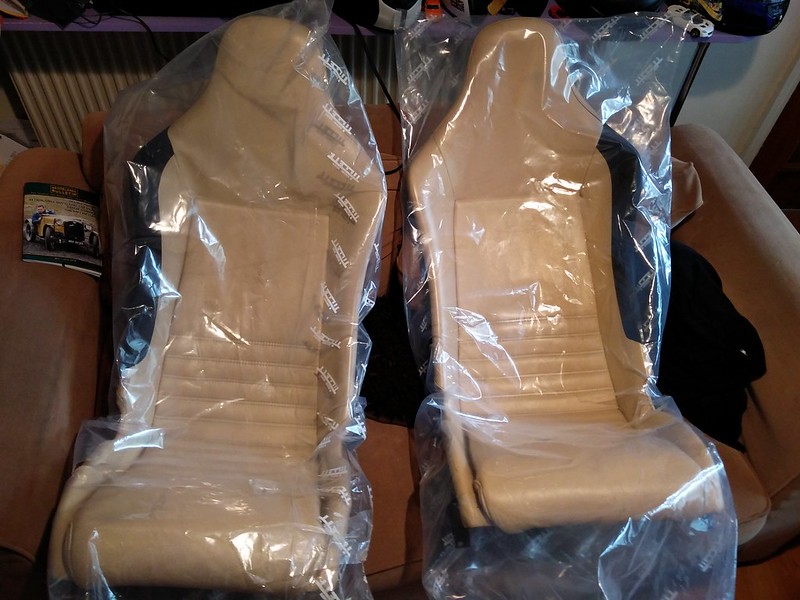 IMG_20161008_143729 by fatwomble, on Flickr