Hi all, looking for a bit of advice… My car has been stood over winter and I've just noticed a small amount of oil on the garage floor under the front nearside. Looks to be an oil cooler hose weeping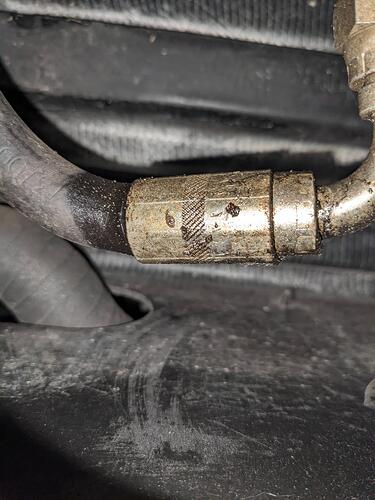 The 'hard' connection and the cooler itself looks fine, it's just wet where connector is crimped onto the hose.
I've whipped the undertray off and cleaned everything up, there was only a very small amount of oil. Will see what appears the next few days but if it's leaking at rest I guess it's only going to get worse under pressure. Can this join / connector be made good or is this a sign it's time to replace the whole hose (really don't fancy that job)?