After some alloys. Never been fond of the Y spoke, a pig to clean and weigh a ton.
Just missed out on some used ultralight forged wheels (as fitted to the Elise Cup and sold by SL), with tyres for £1600.
My favourite are the Scura wheels but not available used anywhere.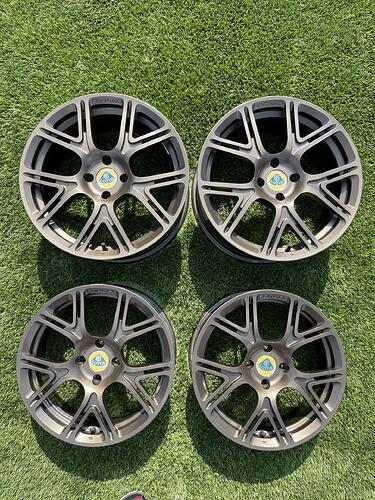 As we know, the 5 spoke 240R Cup wheels are rare/unavailable used.
Have seen these but cant find an image of them on an S2 Exige.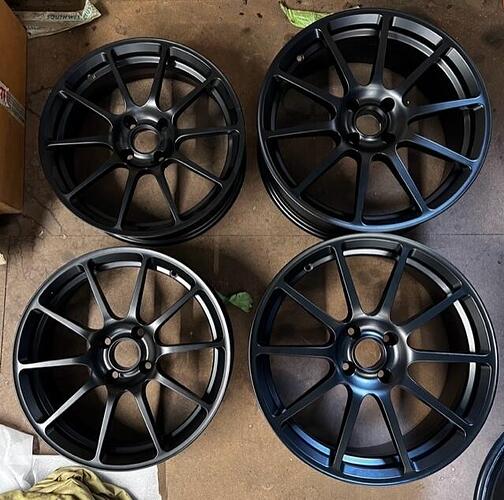 These are very similar on this S3 which for some reason i love in that cherry red against my storm silver.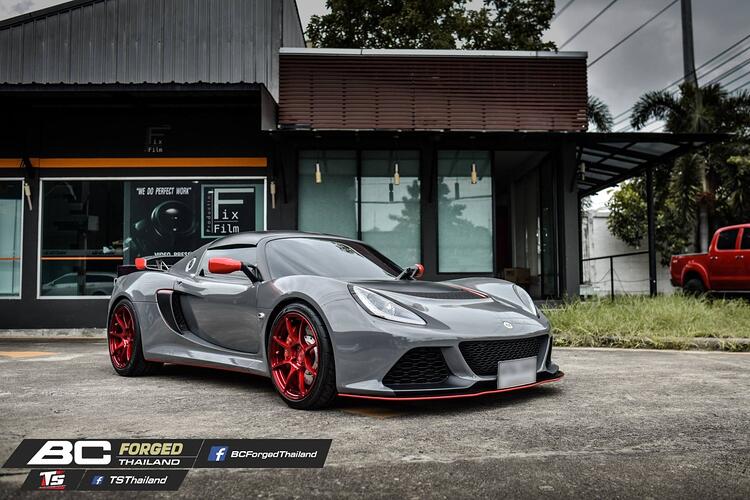 Anyone have any wheels tucked away in the back of there garage?