Help please.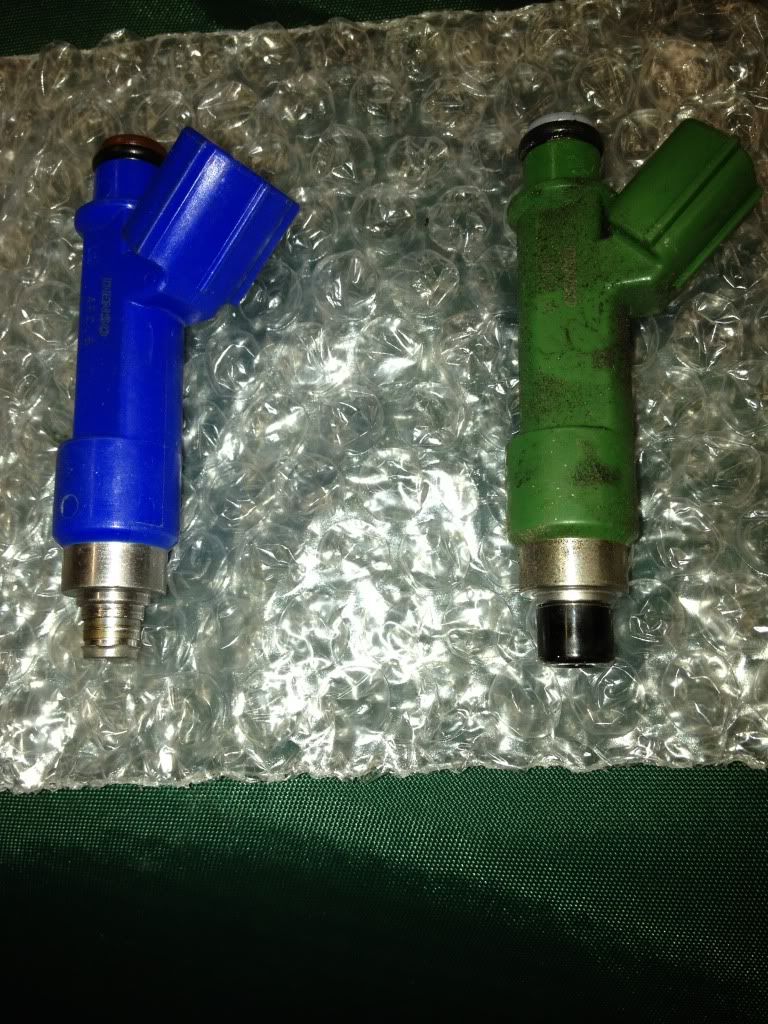 New injector in blue, old in green.
The old one has a plastic black sheath at the tip. It doesn't look lke it wants to come off easily or without breaking.
1- I presume the new ones need them
2- Does the old one come off
3- should I just get new ones if they are available(didn't see this as an option when purchased)
Thanks Guys.