Has anybody who has changed their original V6 rear spoiler got the standard one for sale?
There is one on eBay in grey
In case you can't see that post (we're a closed group…what's all this shouting we'll have no trouble here) here's the item and I can add anyone to the group to make contact. Have popped a link to this thread in a reply on Facebook.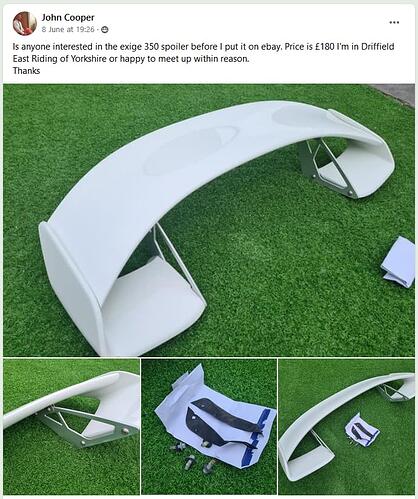 Hello, I would like this wing please and happy to collect with cash or pay BACS up front, I'm at hill climb this weekend but will contact you Sunday evening if that is OK? Thanks, Tony
[email protected] 07928 708090
Wing obtained, thank you.