Any ideas? Thought there used to be Specialist Car Covers but I'm not sure now
Deffo the best ade, I've bought a few over the years. Best one is the fleece lined indoor one I have for the Evora. Great product.
Currently shut due to the virus.
Bespoke is what is required, one of my friends has managed to make an amazing purchase.
Are you after indoor or outdoor?
Thanks all, indoor is what he needs, specialised is where I will point him
If you want a cheap alternative I've just bought a cosmos indoor cover in medium for my V6, great cover for £40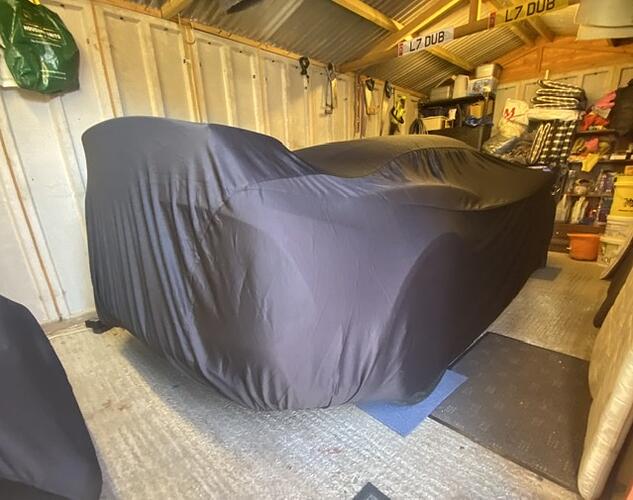 Nice but don't you want to see it, you know on those quiet little visits to the garage when you pop in for something that isn't actually there

Did you happen to have one for the Sprint at all, Andy?
Another one here for the Cosmos Indoor car cover from Amazon, the price is currently £29.99 delivered, bargain! It fits my S2 Exige perfectly, the material/finish is great!

. You even get a choice of colours Black, Green or Red!
Funnily enough I had just ordered one before your post! I went for medium based on the one above. Great price
I've got one of the cosmos covers too, As above pretty good fit & excellent value.
Small version fits S2 great.

Also have a Cosmos (small) for my S1 and bought a large for my dad's Rover P5

Bear in mind they are quite thin so fine dust can still get through (if someone decides to cut up some pallets in the garage and cover everything in a layer of sawdust, to give a 'hypothetical' example


)
Sorry to drag up an old post, but what is the fit like for the small cosmos cover on a S1? Any pics?
Thanks for that - does fit well…
Your Exige looks awesome under that cover, such a cool outline shape

I've got an indoor cover that came with my car, in its own bag.
I'm not using it so would part with it.