Doesn't seem so long ago that I started the 'Decade of Exige Ownership' thread, yet this week its turned into 15years of ownership!
I owe the car a debt of gratitude for the great experiences it has provided and almost more importantly the wonderful people I've been privileged to meet as part of ownership.
It doesn't get used so much at the moment, but even after 15years, each and every time I open the garage and pull the cover off I have a wow moment that I have access to such a fine motor vehicle.
I thought I'd update the history and post some photos that I had to hand that chart the history.
2003 : Purchased a boggo standard 177bhp car from B&C
2004 : My first trackday at Llandow with IDG, AndyD and Mike Lane – I was hooked
2005 : VHPD issues on the way to our annual trackday at Croft led to me experiencing the Edwards Honda conversion
2006 : NA Honda conversion + nitrons etc – let the modding commence.
2007 : SC install and also the infamous 'white wheels' phase
2009 : Proper brakes off of Sean's racecar
2013 : New black and white livery
2015 : After a period of unreliability car broke on way to Spa - before I'd even got to the circuit (low point)
2015 : Retired from track use and I bought a Caterham (see above)
2016 : Reborn in Grigio Telesto with lots of Steve and Martin TLC.
This is the Exiges day at Donny in 2006, its the earliest pic I could find. My car is not there - its in the Edwards garage having its Honda conversion.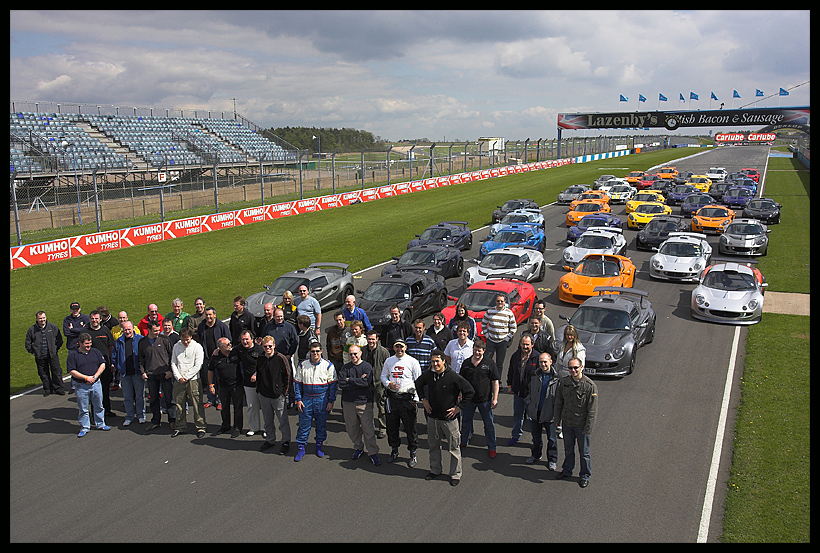 The white wheels stage. I don't really know what I was thinking tbh. It was certainly eye catching.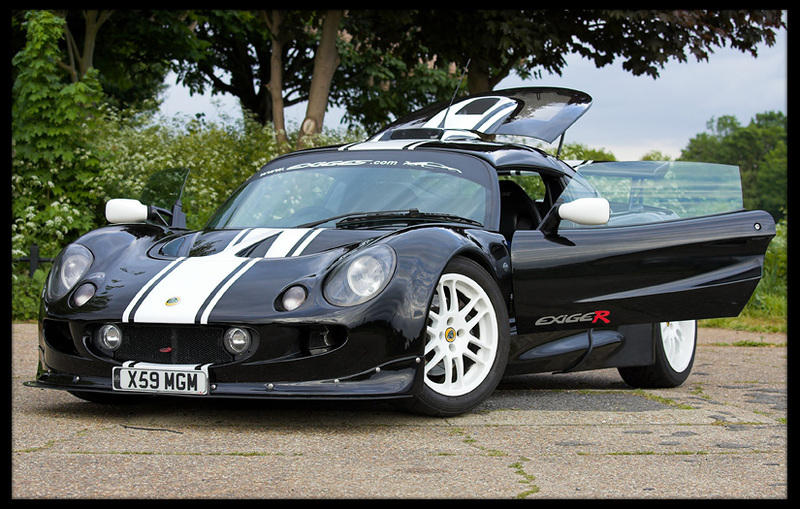 The wheels mainly looked like this though - don't do white wheels.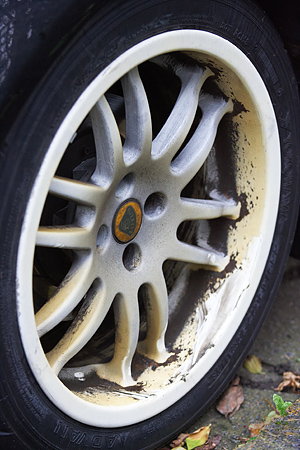 I decided to go for a new livery that was a homage to Autobytel cars..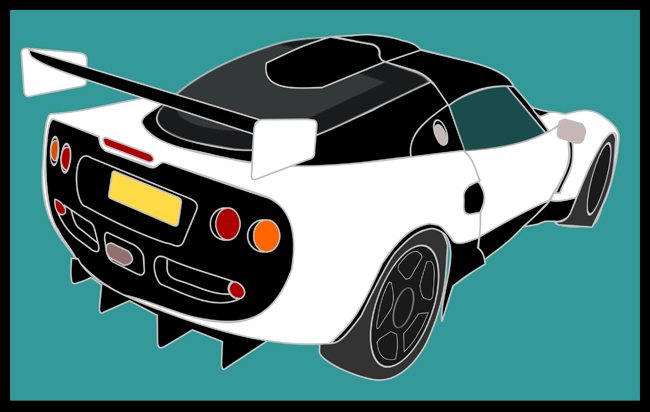 ...made it real. Again it was quite eye catching.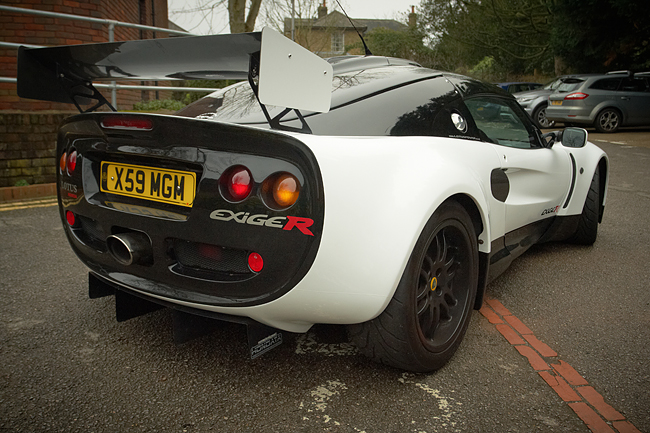 With Tim on the way back from the annual Anglesey pilgrimage.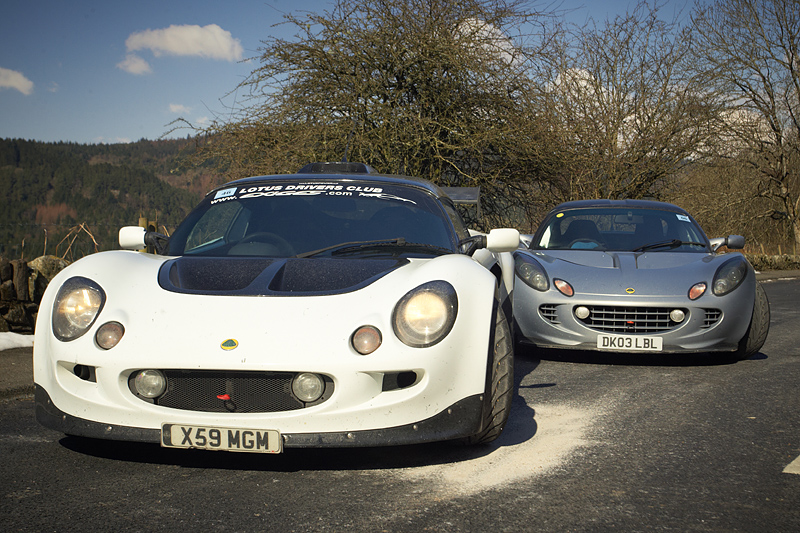 The car started to be known as the 'Angry Badger' so I made a logo - it still has it today even though its not black and white anymore.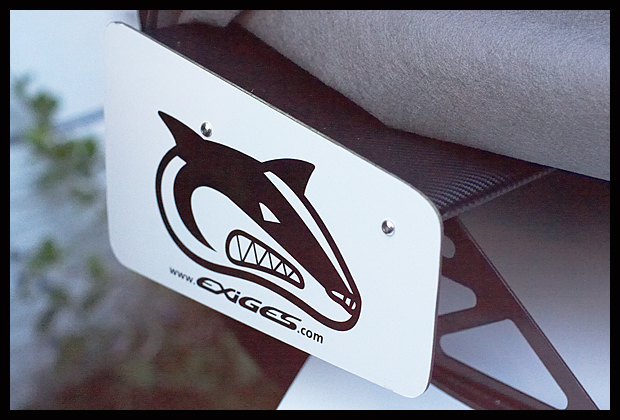 These two cars have had many adventures together over the last 15years.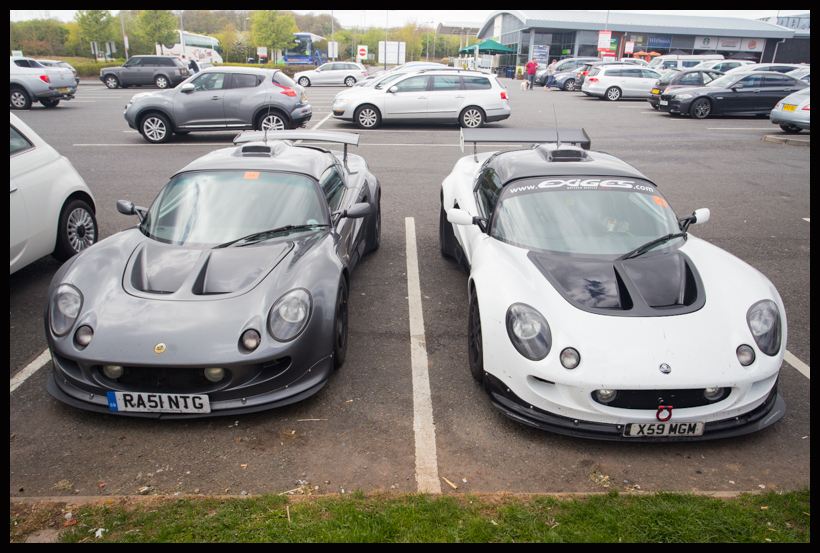 Wearing a bit of Donington exit-of-Redgate mud with pride.
At Chatsworth for LITP - it was broken when this pic was taken btw.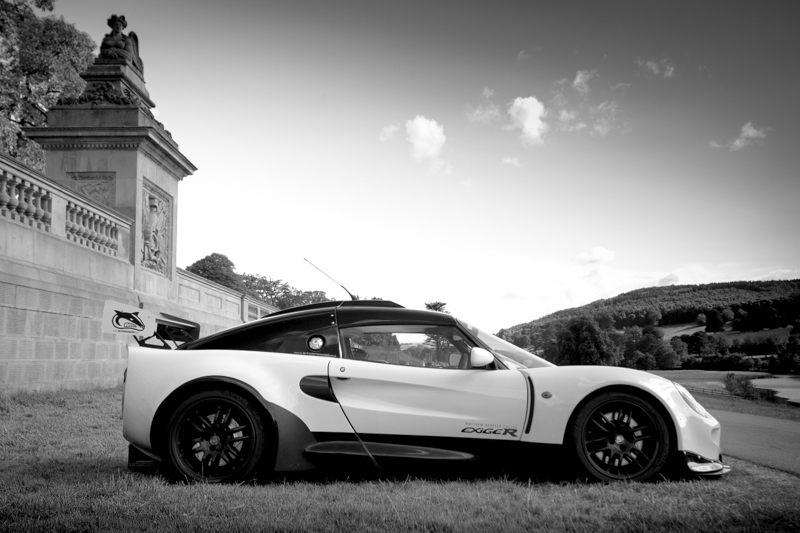 This is the saddest picture of all. On the transporter at Spa only having made it as far as the paddock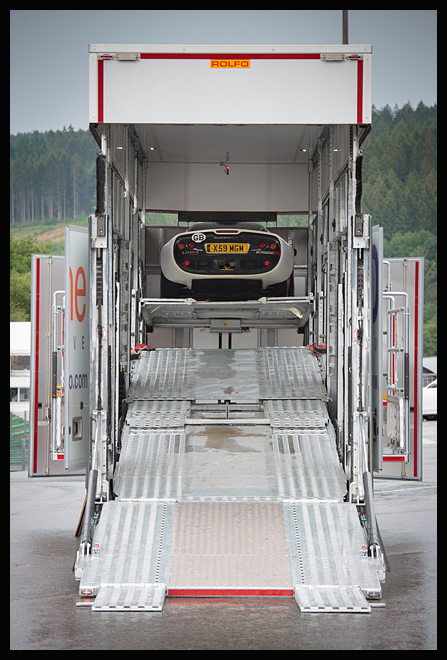 This was the BaT4 Rental R300 - I agreed to buy it just after the previous pic was taken.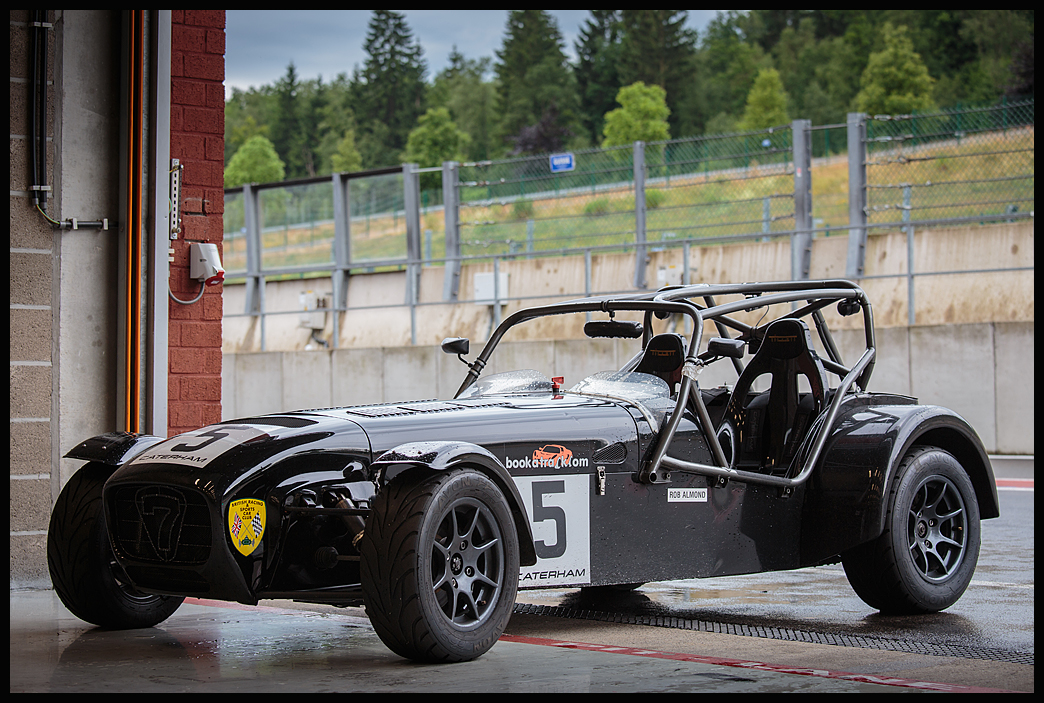 We had some time apart with the car sitting broken at Bookatrack. Eventually I forgave it and embarked on another rebirth. It went to Martin and Steve who worked their magic again. I can safely say that I wouldn't be typing this now, 15 years into ownership if it was for those two guys and their passion for the cars.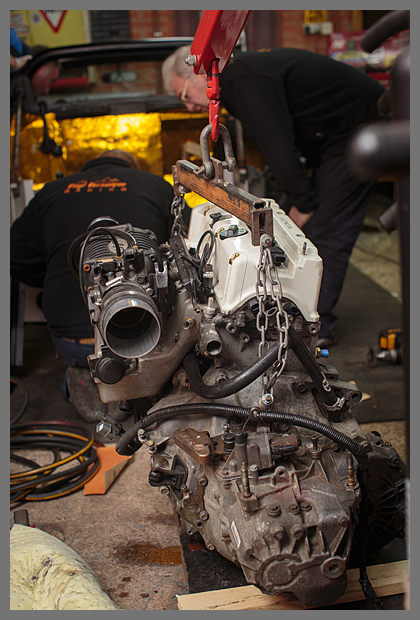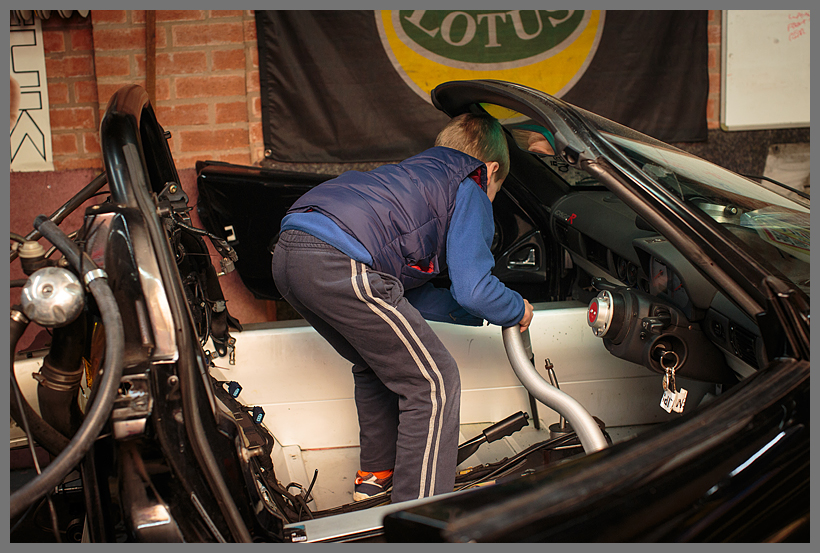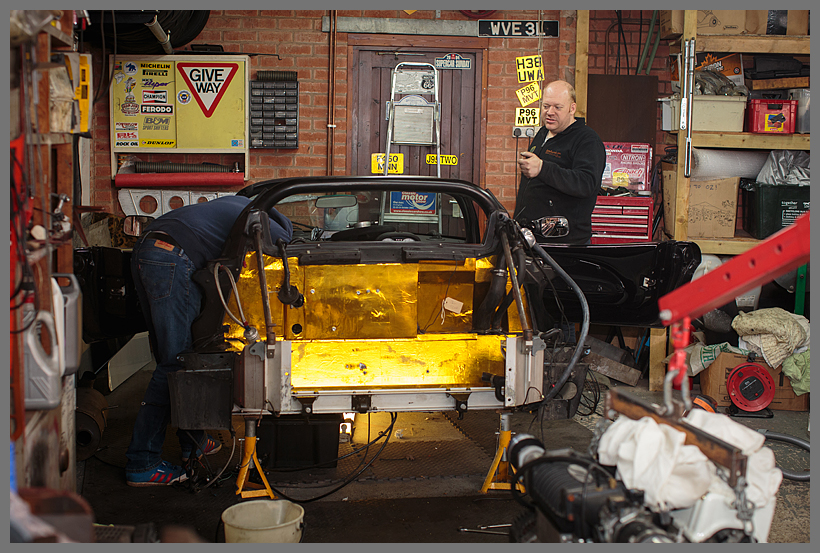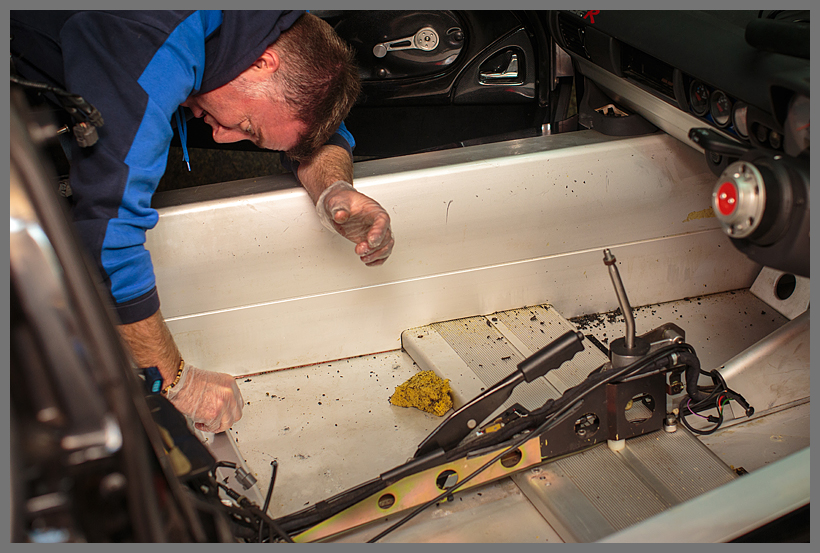 And after a huge effort by the Edwards and the Mike Santos and the guys at Impact Bodyworks the car was reborn into its current (and in my view) its best incarnation.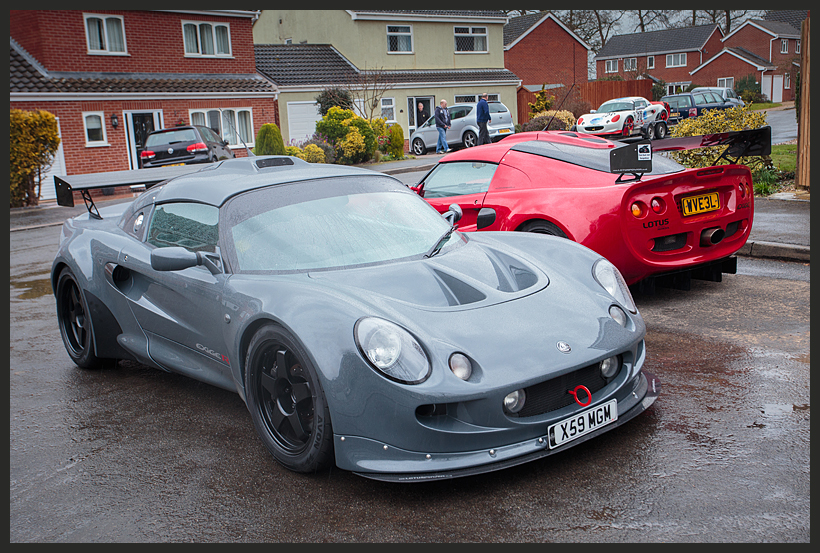 I was having fun in the Caterham - here at the Exiges day with DaveP.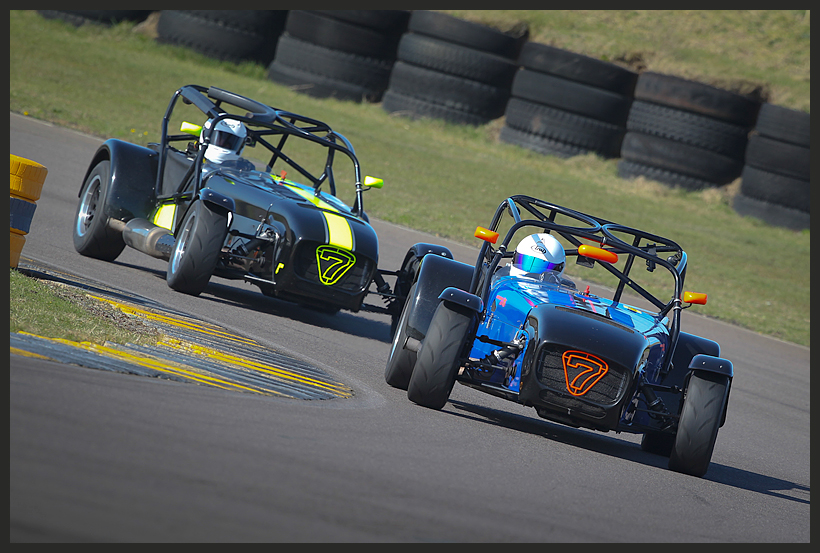 Hard to believe that its a 2001 car - I guess it has swallowed quite a bit of £££ over the years (best not to add it up).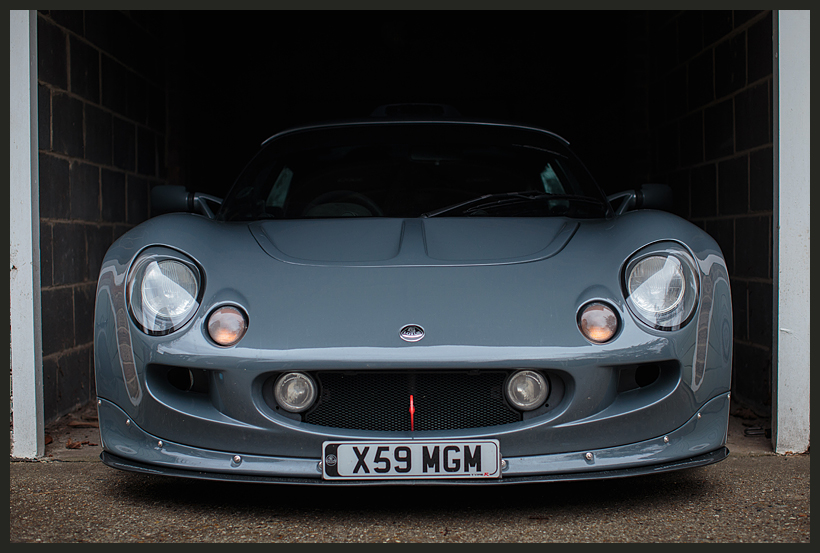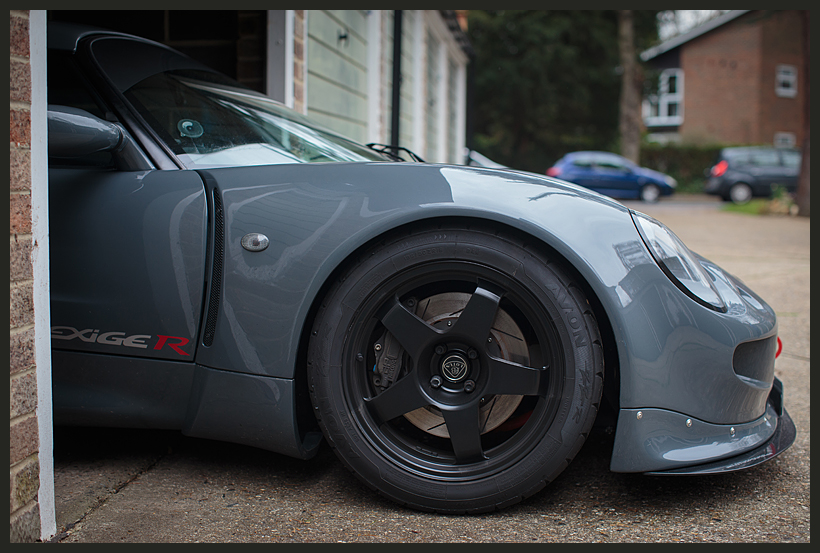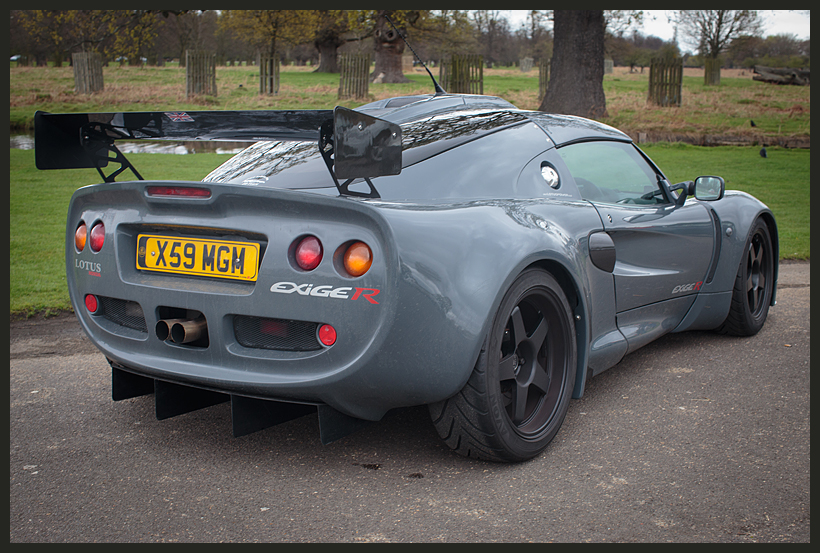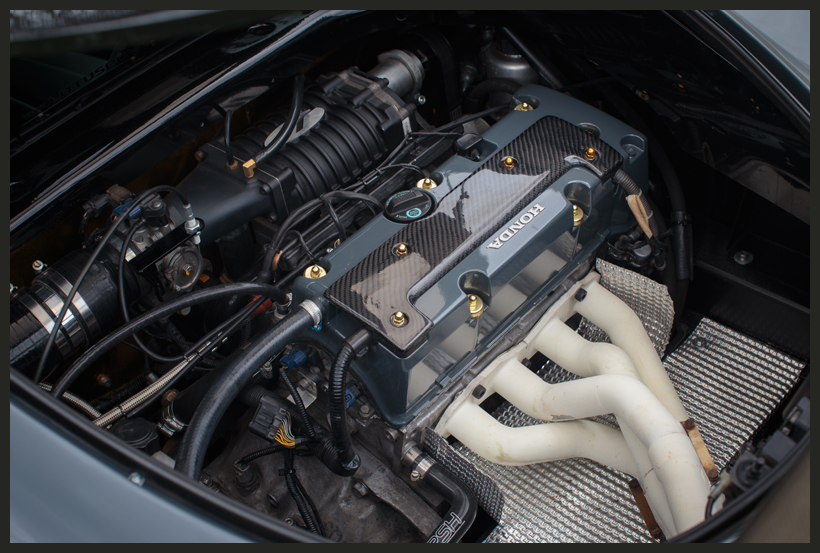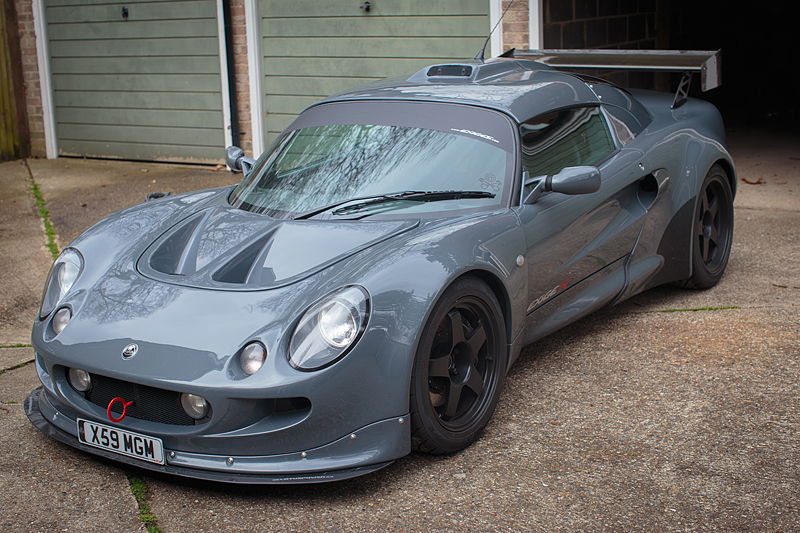 Love this pic - my middle son James is crazy about the car and loves the opportunity to show it off.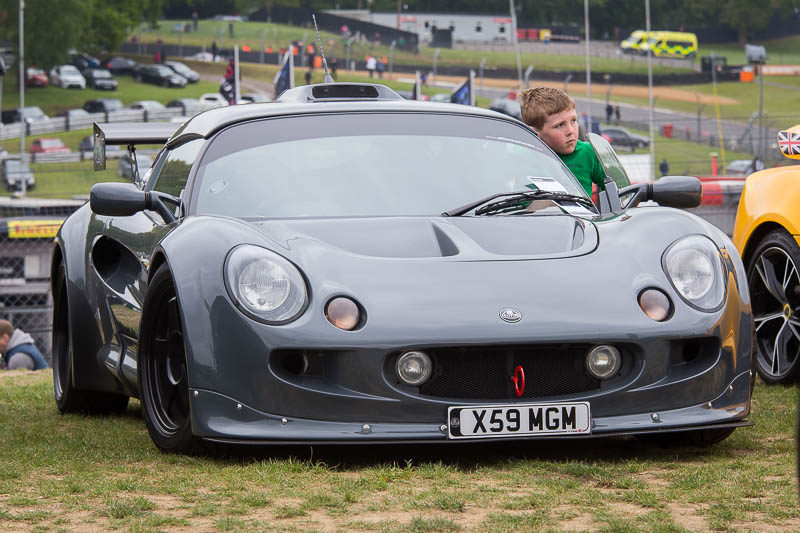 The car finally made it back to Hethel for the 70th birthday celebrations.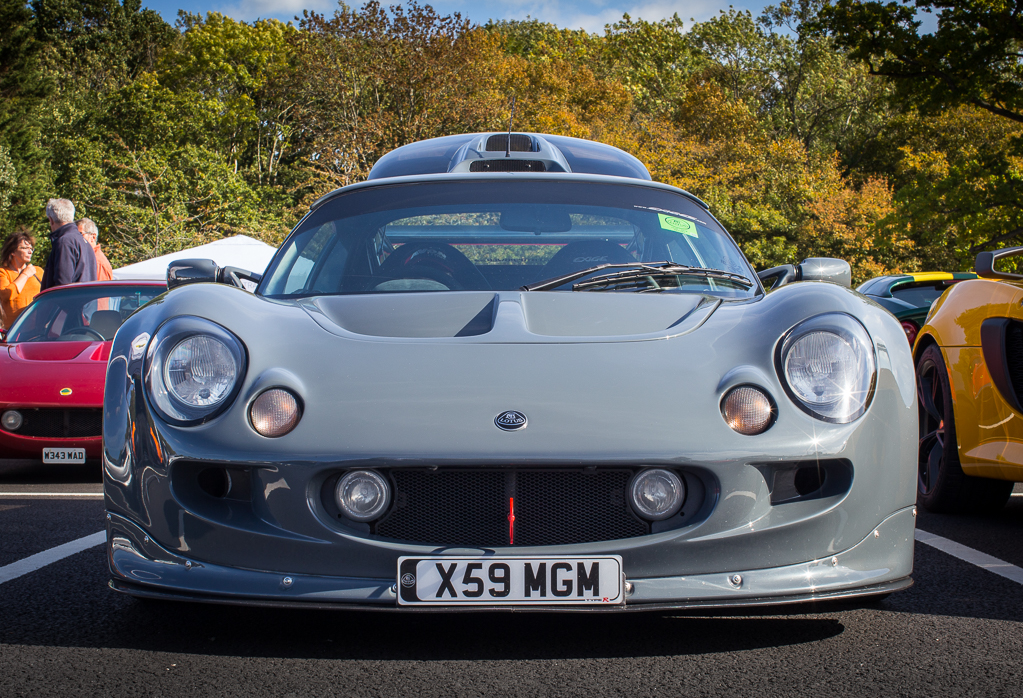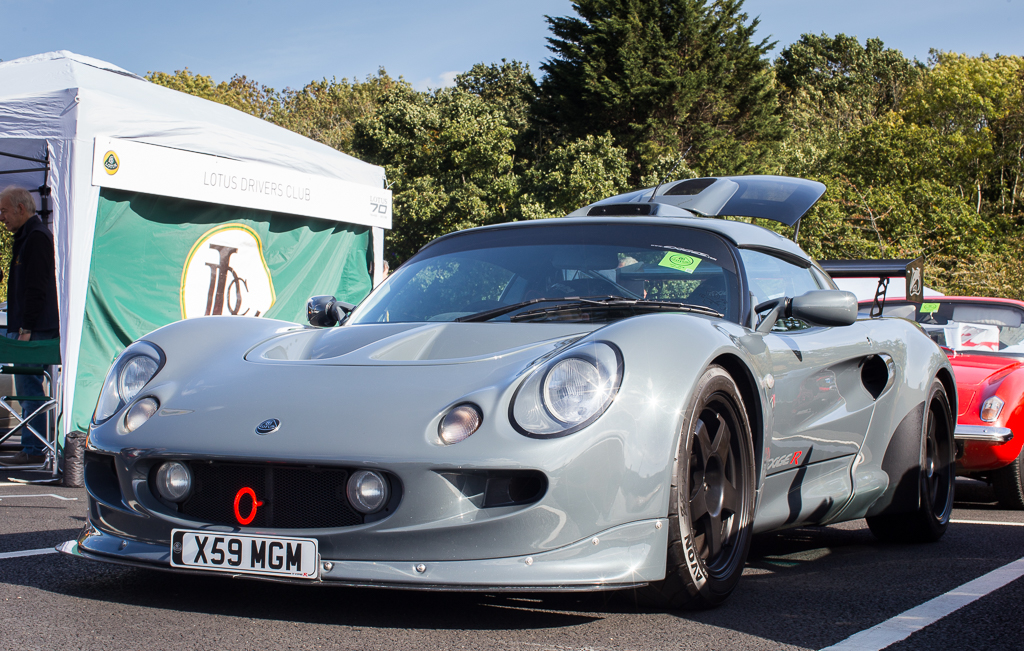 This is the last pic I have of the car and its kind of apt. My middle lad is the next generation of exigers and he's getting comfortable.