A good few will recognize this car from when Nick built it.
After selling my old track clio s couple of years ago I recently started to miss doing track days , so a few weeks ago I took my Porsche out on track and found it fast but not overly fun as I was worried about smashing up a 50K car.
I also didnt think it suited my local track Knockhill very well as its fairly heavy but piled on speed on the straights , so would be very hard on brakes /tyres and the car in general.
So last week I decided to make a change and ended up selling the Porsche to a dealer down south taking a Loutus exige s in px.
Any way enough of the chat and onto pictures
Old track clio
Bye bye to the beetle
New toy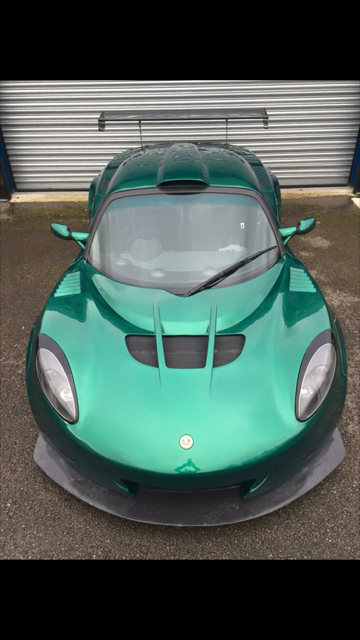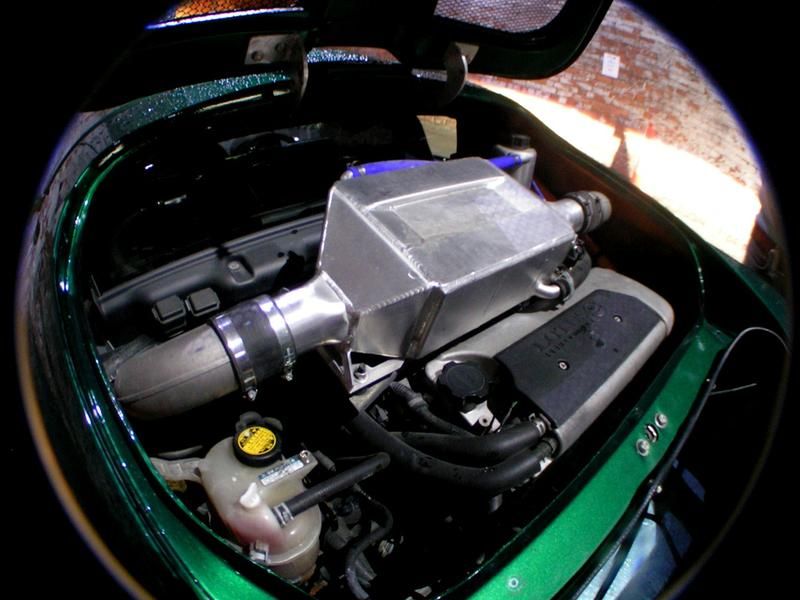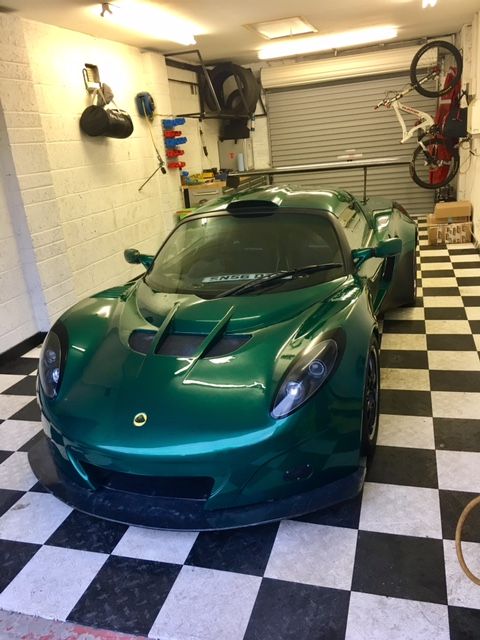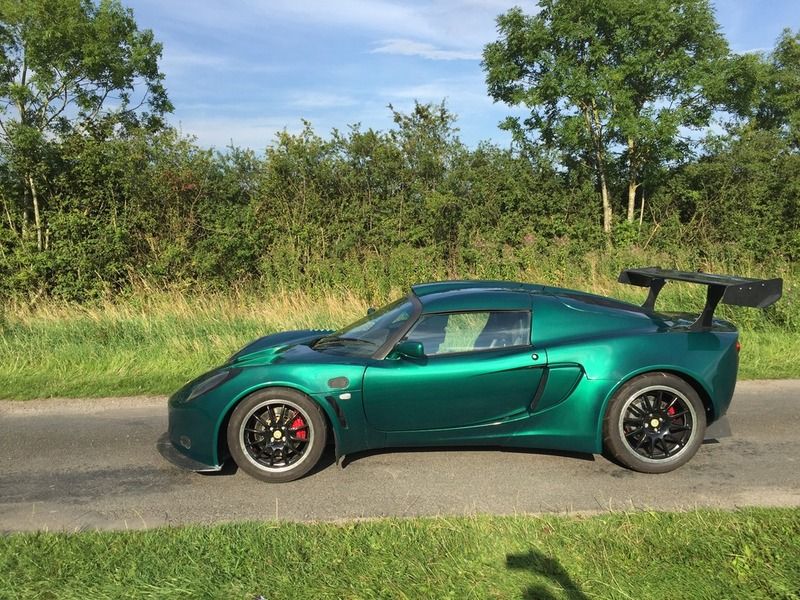 2006 exige s withe supercharge Toyota engine
Power
288bhp - RSTuning
Pro alloy charge cooler
Pro alloy triple pass rad
TRD air intake
550cc injectors
260 cup fuel pump
2.9" charger pulley
2ubular manifold
2ubular 3" exhaust
Gearbox
Exedy clutch
LSD
Rebuilt box
Jubu 3rd 4th gears
Bodywork
Carbon front splitter
Alloy rear diffuser
Carbon rear wing
260 cup roof
Carbon GT3 clams -5" wider than a exige
Led lights
Lotus green respray
Interior
Alcantara momo wheel
Probax seats
alcantara door inserts
Carbon dipped side/dash panels - will be getting flocked
Chassis
Nitron shocks
powdercoated , rebuilt wishbones
AP292 front discs
Pagid RS14 pads
Braided lines
pro race 1.2 wheels
16 x 7 front 195 AO48 tyres
17 x 9 rear 255 AO48 tyres
Short term plans for the lotus are
1.Fit a baffled sump ready for track
2.Raise the nose slightly(speed bumps) and get geo /corner weight done.
3.Adjust drivers door window for a better seal
4.Few little interior add ons
5. Re instate some sort of boot space/box
6. Re fit an oil cooler positioned in the driver side duct.
7. Spare set of wheels with AD08's for road use
Long term plans
Get custom longer rear wishbones and driveshafts made to loose the spacers on the rear.