---
---
Posts: 2281
Joined: Sun Jan 22, 2006 6:54 pm
Location: Ipswich
Has thanked: 4 times
Been thanked: 3 times
Car has been running superbly. Having to be pretty careful with it. Not used to this 3rd and 4th gear wheel spin
It has been back at Hangar 111 this week for a spanner check and an oil change. While it was there had the corner weights checked. Really pleased with the results when you consider the car now has a rear cage, charge cooler, and the dry sump gubbins.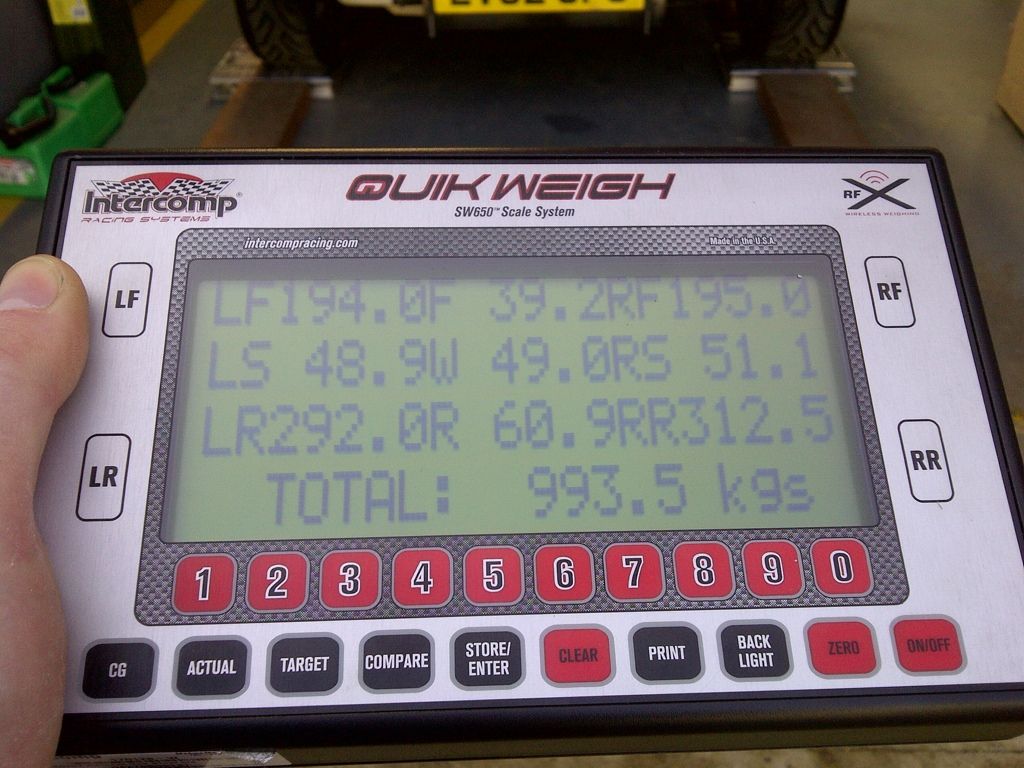 That is with 80kg in the drivers seat and 35 to 40 litres of fuel. By my reconning that still puts it under 900kg. About 370 brake/ton. Not near Frank but enough for me for now.
---
---
---
---
---
Oil cooler and jubu equipped in the gearbox should hopefully keep it safe.
Wheelspin in 3rd ? Ooerr ...are you still on the open diff Will?
Looking very potent and should scare a few Honda S/C S1,s
---
---
Agreed ... The quickest ,most accurate pax ride I've ever had !!
---